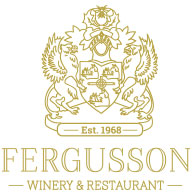 Average Vendor Rating

In a valley home to 50 wineries and 110 vineyards, rows of trees protect 20 acres of harvesting land. The first planting took place in 1968 by two brothers. They made it a home. They hung their family crest on a farmhouse wall … and they gave the land their namesake, Fergusson.
No products were found matching your selection.