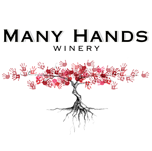 Average Vendor Rating

Established in 1982 with a tasting of Award winning wines and accompanied by some of the best Italian cuisine available in the Yarra Valley. Tony and Jenny's farm is self-sufficient and frugal thanks to the use of solar panels, rainwater and recycling. Many Hands invites you to come celebrate the local produce with some amazing Italian cuisine, Award winning wines and 5-star service on the Golden Mile in the Yarra Valley
No products were found matching your selection.