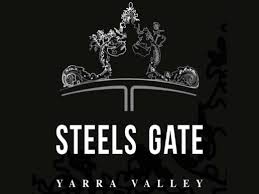 Average Vendor Rating

Situated in the picturesque hillside setting at Dixons Creek, Steels Gate Cellar Door and Restaurant is located just 60km from the heart of Melbourne. The Steels Gate story centres on winemakers Brad Atkins and Matthew Davis who have been producing wine from their 'Home Block' at the very top of Steels Creek in the Yarra Valley since 2010.

Steels Gate Wines produce elegant wines of distinction. Our range of estate grown and non estate wines & fortified's offer finesse and exceptional flavour. Steels Gate Restaurant offers a menu that celebrates multicultural Australia with a modern twist. Our produce is sourced from our chef's garden at cellar door and locally.
No products were found matching your selection.